You Deserve to Walk Happy
Show off your feet with a smile.
Today is a good day to part with foot pain.
Making Your Feet Happy
---
Your Time is Valuable
Your schedule is important. Late hours are available. For your convenience same week and often the same day appointments are available.
Top Tech for You
Latest powerful laser technology.
Onsite fluoroscopy.
Hospital Grade Sterilization.
Quality is Key
Your comfortable orthotics (custom arch supports) are handcrafted in California from the best quality top shelf materials by most skilled technologists.
Top Services
---
MINIMALLY INVASIVE BUNION
& HAMMERTOE SURGERY
NO LONG THICK SCARS. NO SCREWS, NO METAL PLATES, NO WIRES.

Surgery that caters to the patient. Tiny 2-4-millimetre incisions, less post-operative swelling and downtime, same or better outcomes as conventional open surgery. Everything done in the clinic. No hospital hustle, massively reduced chance of post-operative infections.
TOENAIL FUNGUS TREATMENT:
LASER AND BEYOND
NAIL FUNGUS…SMELLY, UGLY, PAINFUL, CONTAGIOUS.

We have utilized laser technology to rid patients of nail fungus for over a decade.
Genetic testing of the fungal infection of your nails will help with selection of correct topical medication and maximize the effectiveness of the treatment.
Custom compounds, top shelf preparations available only through medical practitioners...we use it all.
Class IV, 20 Watt powerful Summit Laser by Aspen for nail fungus as well as painful joints and soft tissue. Safe, non-invasive, and painless photon energy of laser effectively penetrates the nail plate, skin and underlying structures, accelerates the body's natural healing process
INGROWN TOENAILS:
COSMETIC SOLUTIONS
OVER 10,000 HAPPILY RESOLVED INGROWN TOENAILS DONE RIGHT.
Cosmetically better results, modern technology and instrumentation, minimally invasive technique, faster recovery. Permanent or temporary options. Laser or Chemical permanent solution.
HEEL PAIN:
COMPREHENSIVE APPROACH
STEP BY STEP.
Corticosteroid injections series, powerful deep penetrating laser for pain, prolotherapy, top shelf comfortable arch support, quality night splints for plantar fasciitis, topical pain creams, CBD salve. Minimally invasive surgical procedures. You have options.
COMFORTABLE ARCH SUPPORT
MAYBE YOU JUST WANT TO FEEL MORE CONNECTED WITH THE GROUND, LESS FATIGUED AND HAVE MORE SPRING IN YOUR STEP.
Your feet will thank you again and again when you treat yourself to luxurious feel of premium top shelf materials. Custom handcrafted functional orthopedic insoles that are actually comfortable to wear. Arch support with your whole body in mind. What a concept! Your insoles are rendered from a true plaster cast of your foot.
Among many conditions treated: heel pain, arch pain, flat feet, high arch, foot fatigue, ankle pain, instability, pain from sport or any activity, neuroma pain, metatarsalgia.
OTHER SERVICES:
YOUR FEET IN KIND HANDS
We specialize in amazing arch support, minimally invasive foot surgery, ingrown toenail correction with nice cosmetic outcome, heel pain resolution and comprehensive treatment of nail fungus.
We also welcome anything and everything in between: from warts and skin fungus to painful calluses, trauma and foot ulcerations.
We love our surfer dudes with stingray barbs and shell fragments in their feet.
Good Words
---
Incredible, kind, sympathetic and easy to talk to...
Dr. Patish and his office manager are absolutely amazing! They stayed (very) late one night in order to treat my son's ingrown toenails so that he could heal in time for football camp. Dr. Patish was incredible with my 14 year-old son. I will definitely be taking my son back for follow up visits and will be referring them to any friends in need of a podiatrist!
CARRIE R. // Temecula, CA
Life Changer...
I wish I could give Dr. Patish 10 stars!!! He has literally been a life changer for me. I highly recommend him and his wonderful staff. Fallbrook Podiatry is a professional and courteous practice. Thank you for everything Fallbrook Podiatry!
Peace of Mind
---
Close to two decades of private practice and expertise is at your disposal. Special interest in minimally invasive surgical procedures and innovative tech. Three Board Certifications at your service. New York College of Podiatric Medicine - Class of 2002. Surgical residency training New York VA Hospital(Manhattan, Brooklyn, Queens)
Grigoriy N. Patish, DPM, FABMSP
FOOT & ANKLE MEDICINE & SURGERY
Board Certification #4
Coming Late 2021
Financing?
Whether it's an emergency ingrown toenail procedure, minimally invasive foot surgery or necessity for comfortable custom arch supports to take your pain away, you shouldn't have to worry about how to get the best foot care. That's why we're pleased to accept the CareCredit, ScratchPay and iCare Credit healthcare credit. Say "YES" to recommended treatment and pay for it in convenient monthly payments that fit YOUR budget.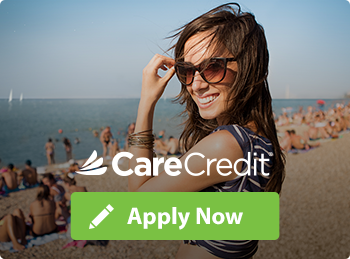 PATIENT INTAKE FORMS
For your convenience, we made our office intake forms available in PDF format for you to be able to print and fill out in the comfort of your own home. Once filled out, you can bring the forms to the office during your initial visit, mail or email to:
Thank you for choosing Fallbrook Podiatry!